Pour français, choisir 666 l'accueil: Jours.htm
Para Español seleccionar 666 aqui: intro.htmi
Für Deutsch wählen Sie 666 hier aus: schau.htm
666 ~ The 1290 and 1335 Days of Daniel 12 ~ 666,
presented by Charles H. Clever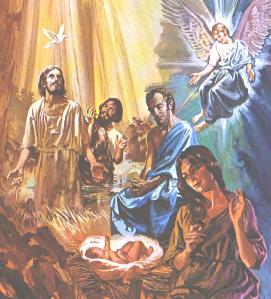 The 1290 and 1335 day prophecies of Daniel 12 reveal significant events. The 1290 days symbolically point to the mission of Jesus, the suffering Messiah who abolished the sacrificial system. It also identifies the Abomination of Desolation. The 1335 days reveal the end of the controversy between good and evil and the reward of the saints.
God chose to seal these prophecies until the "end of the days" because they contain significant truths essential for God's people to escape last day deceptions. This is explained more fully in The Wise Shall Understand, written specifically to expose Satan's greatest end-of-time delusions.
This Internet publication is accessed fully by linking to Charles and Tish Clever's Homepage. In addition to the five chapters which cover such topics as the mysterious number 666, the 1260, 1290, 1335 and 2300 day prophecies, Daniel 12 reveals the identity of the Abomination of Desolation or Antichrist power, events occurring when Jesus arrives, the millennium, and much much, more.
Visit our Homepage and read these vital last-day topics in the on-line publication The Wise Shall Understand.
After 1998, You are Visitor No:
U.S. and International copyright protected by Charles H. Clever, 1998